Cruise Super Itineraries (CSI)
Cutting-edge cruise packages
Our Cruise Dynamic Packaging solution allows you to present multiple flight, hotel and transfer options to your customers after they have selected their cruise, but if you want to go that extra mile and create the perfect itinerary for your valued client, Cruise Super Itineraries (CSI) will empower you to hand-pick flights, hotels, transfers and attractions, creating a tailor-made package that allows your expertise to really shine.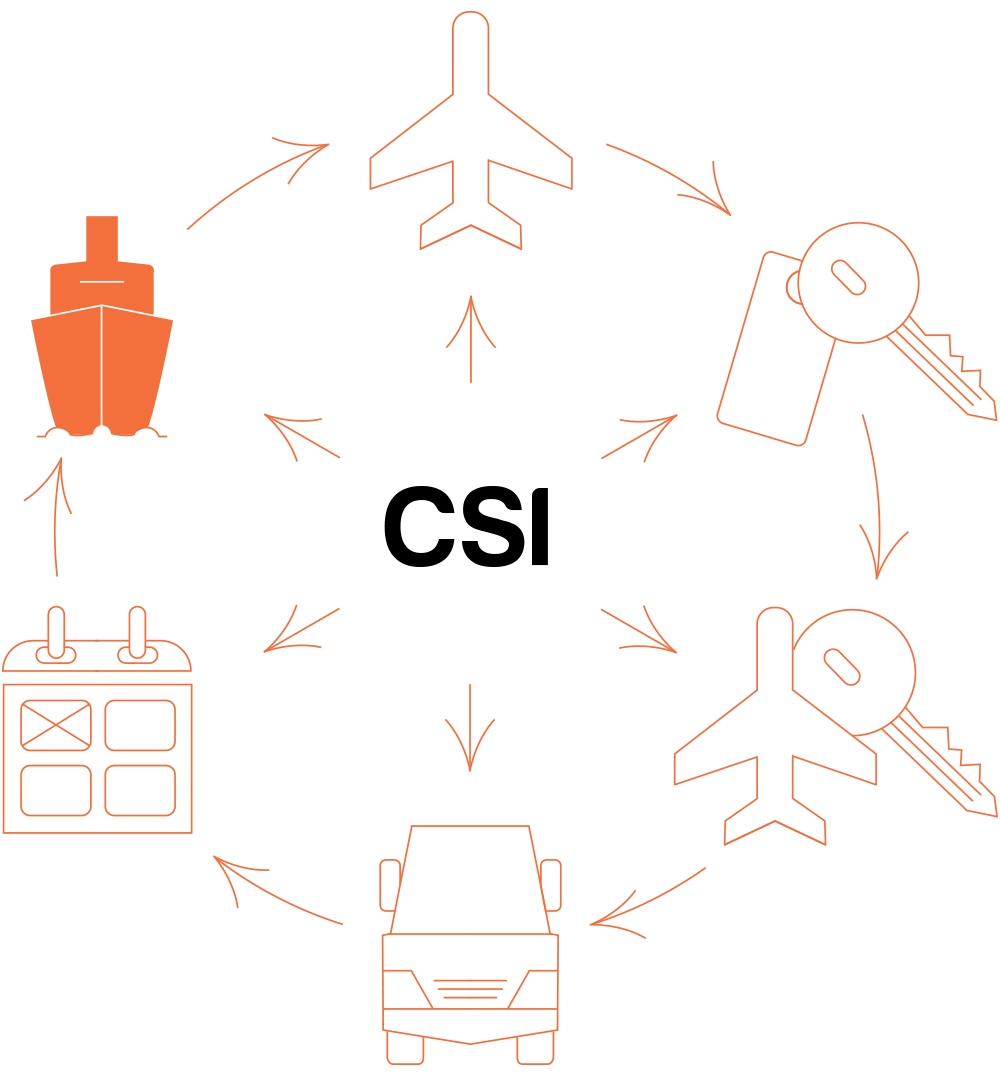 A Powerful Tool
CSI enables you build a cluster of travel options to present to your client. You can build both pre- and post-cruise clusters containing as many flight, hotel, transfer and attraction options as you require. Every option is defined by the customer's search criteria and applied to each day of their itinerary. This allows you to provide detailed variations, from the cheapest flights available on certain days to a range of accommodation options, from three- to five-star and with various durations of stay. Attach this cluster to a cruise itinerary and CSI will conduct live searches when selected, working with your chosen suppliers to retrieve the requested options before presenting it on screen as one single packaged price. The user can upgrade various components of the trip depending on their preferences and then book the entire travel itinerary. The search criteria you enter can be very specific, perhaps offering an individual named hotel with which you have negotiated a special rate, or very general, presenting best available prices. No matter what options you select you are always in total control of what is presented to your staff, your trade partners and your customers.
CSI packages provide a great upsell opportunity for any travel company selling cruise and because these packages are pre-determined, the price can be cached and displayed on your own cruise results web pages, helping you to attract more business. Your staff will appreciate how much faster they can handle calls from clients seeking common itineraries because they will no longer be required to build them by hand. And because each package is built from common elements, the booking is processed in the same way as any other dynamically-packaged cruise, so no extra training is required for managing them in your iBOS Back Office.
CONTACT OUR EXPERT TEAM TODAY