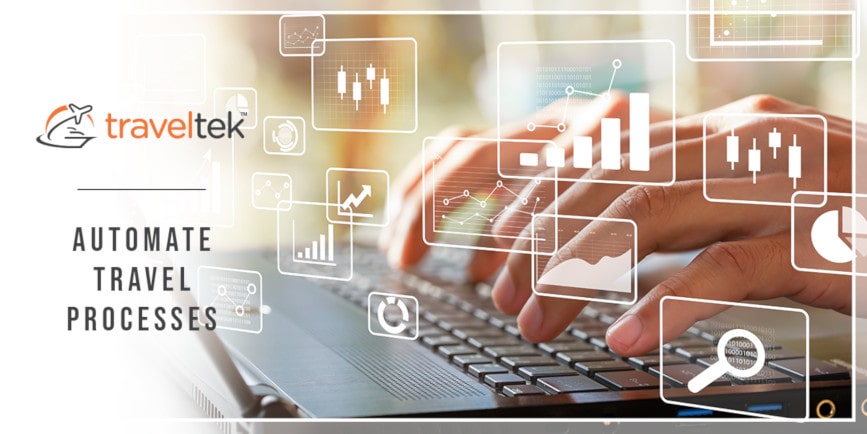 7 Reasons Why You Need to Ditch Excel and Go Digital
In a world where travel tech is at its most advanced, there are still major travel companies with over 100 employees that are managing everything manually, with yes, you've guessed it, the trusty excel spreadsheet. A common argument amongst travel companies is: "We can do it faster in Excel" or "Excel really fits our needs".
However, these companies should ask themselves some very important questions and then step away from the spreadsheet. Where in Excel would you find your administration system, your online booking system, your supplier integration system? Answer is – nowhere. And yet the travel tech solutions are out there and could very easily take your business to the next level. Here are some simple reasons why Excel will never compare to an automated travel agency system or tour operator system…
Reliance on Manual Intervention
Having an all in one solution, such as Traveltek's fully integrated iSell platform, helps you avoid the manual work involved each time you need to enter data for multiple worksheets and complex formulas. Automating travel processes eliminates manual intervention so that the prices for your services are automatically calculated, the itineraries are automatically generated and an overview of the current financial status is accessible with just one click of the mouse. The result is increased efficiency, productivity and profitability. Win win!
Human Error
A further drawback of the manual data entry process is that it usually leads to mistakes. Data can get corrupted through accidental changes or deletion. A situation where you don't have the control found in automated systems can be extremely dangerous for your travel business.
Lack of Tracking
Doing business in the travel world means dealing with numerous different tasks on a daily basis, all of which need to be meticulously tracked. You need a place where you can trace your reservations, passengers, travel services, commissions, margins, groups, etc. A purpose-built travel mid-office system, like iBos, is an ideal solution for managing reporting, documentation and certification.
Complexity of Usage
Only basic tasks are familiar in Excel. More advanced features require time and experience to be properly mastered, and skill-levels can differ greatly from employee to employee. An automated travel tech system takes the guesswork out because and allows you to forget about formulas!
Absence of Crucial Reporting
Unfortunately, in Excel, a place where you can review all transactions that have taken place or changed by your employees simply doesn't exist! And in a modern travel business, it is crucial to have an official audit trail. With Traveltek's end-to-end system, all users can access the audit trail function, allowing them to track any movement within a client portfolio and thus generate a document to show amendments, cancellations and refunds which is time and date stamped and can't be edited. This is something which could be used as evidence or justification, if ever required.
Similarly, your profits, losses, margins, invoiced amount etc. shouldn't be spread over hundreds of excel sheets. Within an automated system all figures can be stored in one place, giving your business a much clearer picture of how the numbers stand.
Ineffective Organisation
Ditching Excel and embracing travel technology will allow you to enter your information once and manage it all from one central place. No desktop files and no jumping between systems. With Traveltek's complete solution you will find your online booking system, CRM and mid office system all in the one place. It truly is a one-stop shop!
No Secure Data
Data stored locally on your desktop isn't secure. You depend on the health of your hard disk and the quality of your computer. With a cloud-based travel management system, the information won't be lost due to viruses or computer crash-downs. It's also possible to access this data from anywhere in the world, at any time. All you need is an internet connection.
To sum up, Excel is a good program for storing small amounts of simple data. But when it comes to efficient data management, it's not the answer. As your business grows and you have more information to track and monitor, you require a robust system to cope with your needs.
For more information on Traveltek's integrated, end-to-end leisure travel platform, please fill out our enquiry form or contact enquiries@traveltek.com.