iTour Events Solution
Manage your attraction tickets, excursions, special events, tours and more
The iTour Events solution enables you to sell recurring or non-stock bound products either as add-ons to flights, hotels, cruise etc, or as stand-alone options. For example, you may want to sell attraction tickets to a theme park, or entry to a museum, neither of which are stock bound and can be used on any date. Alternatively, you may offer daily or weekly tours, training courses, or special events that feature set durations and itineraries. iTour Events can help in every situation.
Totally Flexible
The solution is designed to limit constraints on what type of events and options you can enter into the system. Entries can be totally unbound - products like attraction tickets for example - but also very precise, specifying availability on certain days of the week or periods during year. Events comprising multiple days and itineraries can also be entered. iTour Events is most commonly used to manage local tours, selling them alongside cruises using CSI. You can combine flights with a cruise, pre- and post-cruise hotel stays, and tours operated by a local company, to create one single package. While most of these elements can be booked live with the supplier thanks to our wide range of integration options, local tour companies may not be capable of providing this kind of connectivity. With iTour Events you can load these elements in, complete with the itinerary of each day of the tour, appropriate content descriptions and images, and still take bookings for them through the platform. And because every Traveltek solution is fully integrated, these events can then be managed through your iBOS Back Office like any other part of the booking.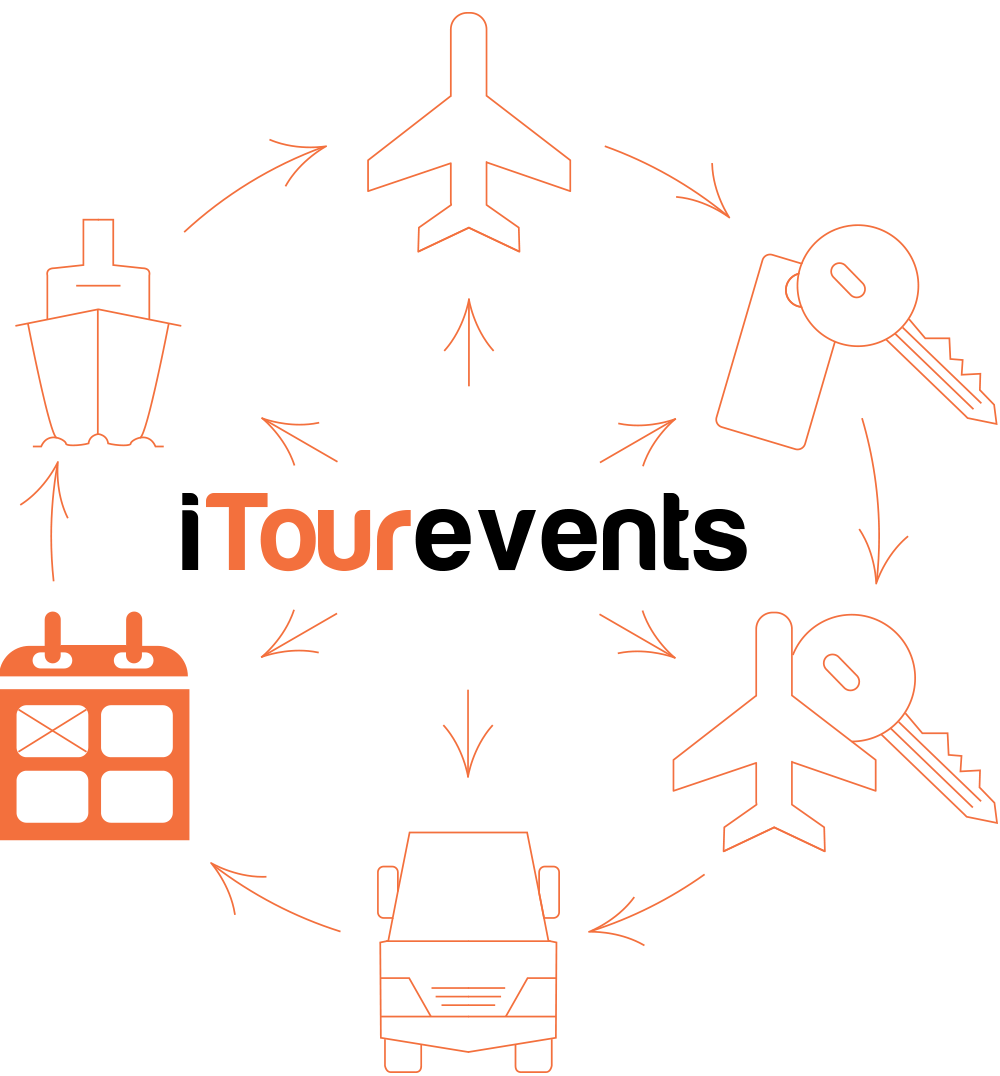 Opportunities Galore
This flexible approach to managing and packaging products makes iTour Events capable of handling more unique travel options too. From golf outings, cookery courses and wine tasting, to language training and conferences, all of these products and more can be entered into iTour Events and then combined with live flight and hotel pricing and availability. These can then be displayed on custom-made websites dedicated to a specific client event using Traveltek's Page Builder CMS We offer you the best of both worlds – your own unique branded website offering a niche travel proposition, powered by cutting-edge technology.