iTour Hotels Solution
Manage your hotel contracts, pricing, availability and distribution on one user-friendly platform
The Traveltek platform integrates with an enviable portfolio of leading hotel suppliers from around the world, providing choice on a true global scale. We also provide a market-leading solution to help bed banks, tour operators and agencies who contract hotels to manage their inventory. Whether you contract one hotel or thousands, iTour Hotels can be scaled to suit your needs, helping you to control your pricing, availability and content.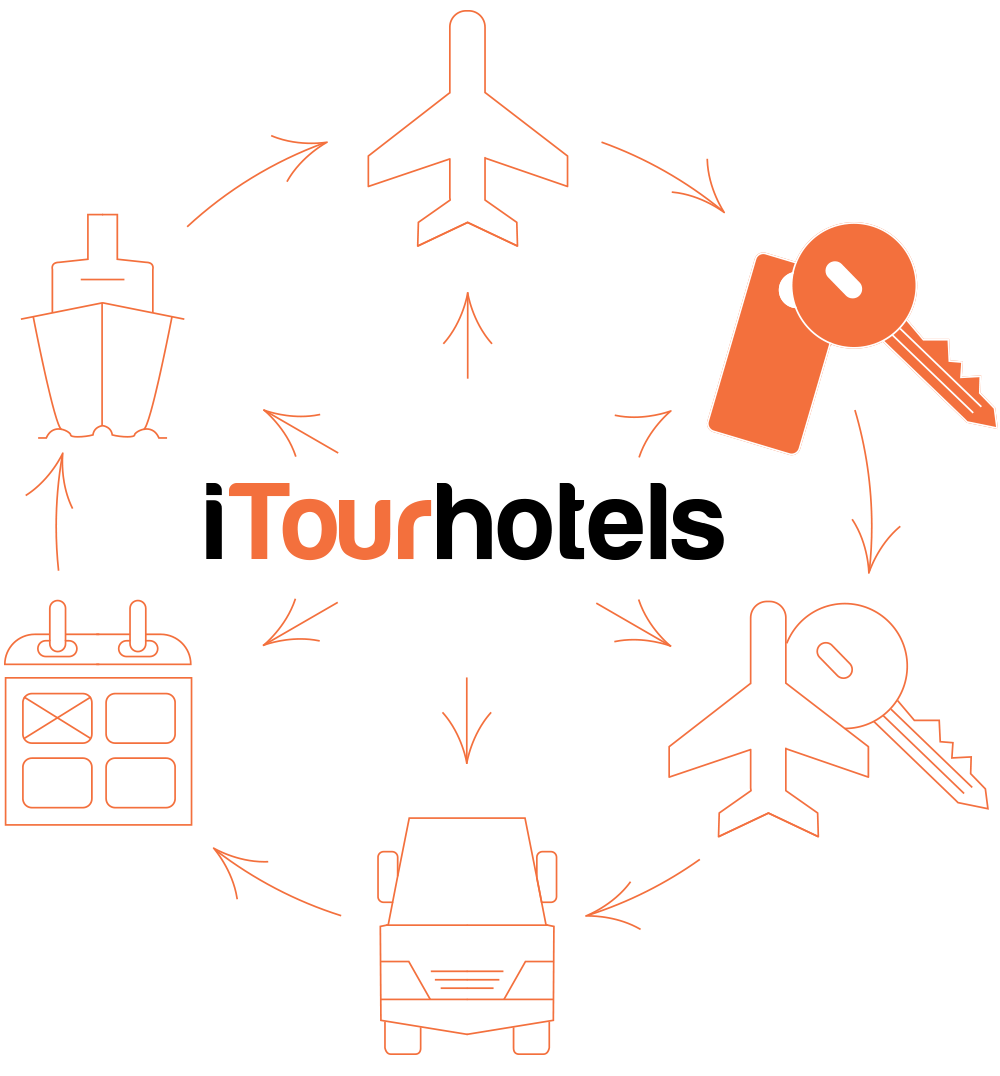 Management Made Simple
iTour Hotels makes it easy to manage all of your contracts and is intuitive to your exact requirements. Traveltek has worked alongside its valued travel industry partners for many years and together we have refined the product to the point that it's the most user-friendly solution of its kind on the market. Not only can users load hotels with ease, but each is enhanced with rich content - both images and detailed descriptions designed to 'sell' the product to potential customers. Hotels can be displayed according to board basis and room type combinations, each with their own pricing and availability. Price markups can be setup according to a number of criteria to apply to a single hotel, every hotel, or those located in a specific destination, available on certain dates or even based on which trade partners are booking. What's more, iTour Hotel stock can be distributed to your staff, through your own sites, and to your trade partners, regardless of whether or not they are Traveltek customers.
Advanced, Flexible, Integrated
iTour Hotels is flexible when it comes to pricing and availability, setting Traveltek apart from the competition. Beyond the basic functions the solution supports a rule system that allows complex comparisons to be made and defined actions to take place. In this respect we've left no stone unturned: for example, you can display hotels according to special deals such as three nights for the price of two; to product type such as adult-only hotels; or taking into account supplementary charges for extra beds in a hotel room or a New Year trip that includes a celebratory dining experience. And like all Traveltek products, iTour Hotels is fully integrated with every other solution we offer. Results will appear in your hotel search, bookings can be managed in your back office and enquiries and quotes are managed in your CRM. You can even search your stock with our API.