Travel Content Management
No HTML knowledge required
Traveltek's travel content management system Page Builder was developed in house, and allows travel agents and tour operators to easily generate modern, consumer facing websites.We rate this solution so highly that we used it to build our own site.
For customers who are HTML savvy, our Block Editor system allows them to edit every single line of HTML used across the platform.
For those who are not, our Page Builder CMS makes creating and editing static web pages a completely visual (WYSIWYG) experience.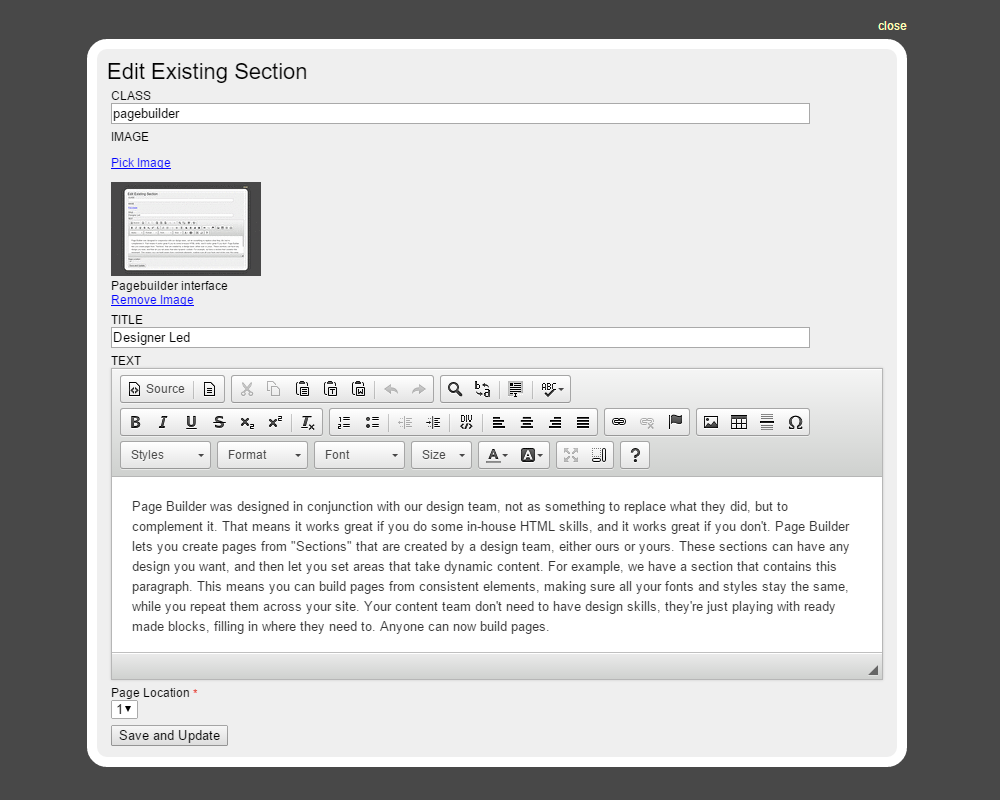 Designer Led
Page Builder was designed in collaboration with our in-house design team, not as a replacement for their work, but to complement it. The benefit is that it's completely flexible, generating attractive web pages regardless of whether or not you possess HTML skills. As a complete travel CMS, Page Builder empowers you create pages from 'sections' crafted by a design team - yours or ours. These sections allow you to use any design you would like and then designate areas that migrate dynamic content. For example, we have included a section that contains this paragraph of text, which means you can build pages from consistent elements, ensuring all of your fonts and styles remain the same while you repeat them across your site. Your content team does not require design skills but manipulates ready-made blocks, filling in extra content when required. Anyone can build pages using Traveltek's Page Builder CMS.
SEO Friendly
Every web page created using Page Builder is SEO friendly. You can choose your own URL, enter proper title tags, meta tags and even canonical tags. But most importantly, Page Builder gives you control. Unique and engaging content will get you noticed and so we empower you to create compelling landing pages for search engines and PPC campaigns, destination guides, property recommendations, special events and more. A good travel website is much more than an effective booking engine. It's the content you build around it that sets you apart from the competition.