Travel Websites
Websites for travel agents and tour operators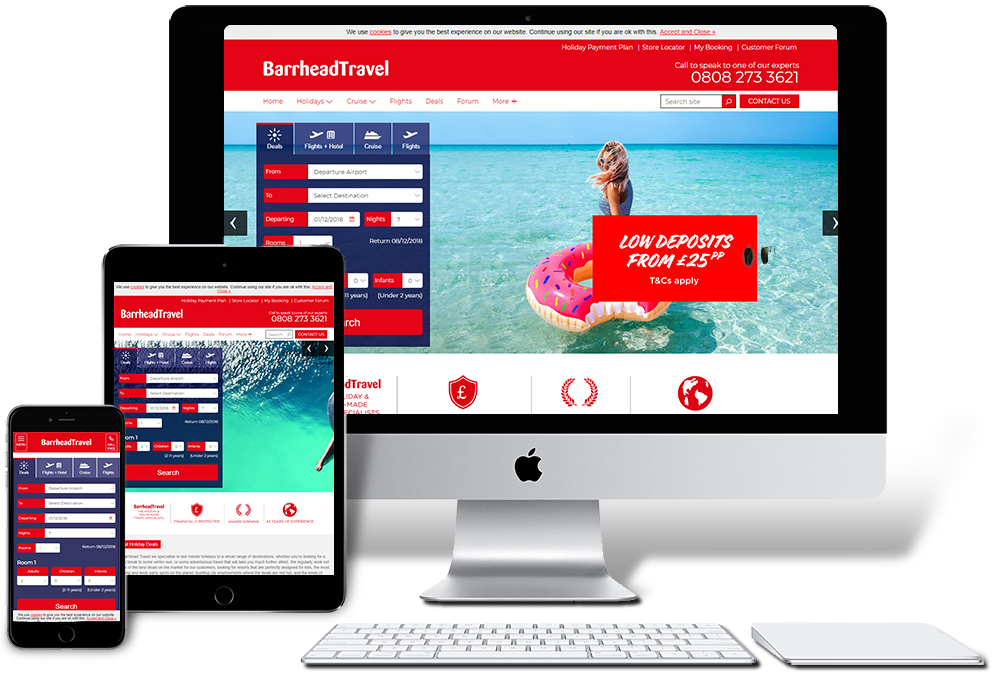 ---
We've been building travel websites for almost 20 years, at a time when the industry was only just getting to grips with the new world of online travel. We took the trade under our wing, educating agents about the power of the web and introducing them to a suite of innovative products that boosted their online presence beyond recognition. We transformed offline agents with small information-based sites into e-commerce giants. Our in-house design team boasts unrivalled expertise, delivering creative solutions to user interface problems and working in partnership with external agencies to ensure existing travel brands translate well to the web. We've kept pace with technology and user trends, developing mobile-friendly web solutions with multi-lingual options.
Full Flexibility
Our design team will translate your brand and business vision into a dynamic and user-friendly web presence. From your homepage, booking pages and search engine, to optimised landing pages, special offers and enquiry forms, the Traveltek platform design is flexible to ensure your business needs are met. We believe our customers should define their own user experience, and so we give you the tools to be creative. Our Page Builder CMS makes building static pages easy (we built our own site using it) and our Block Editor gives HTML-savvy agents and designers full control over every HTML line on their site.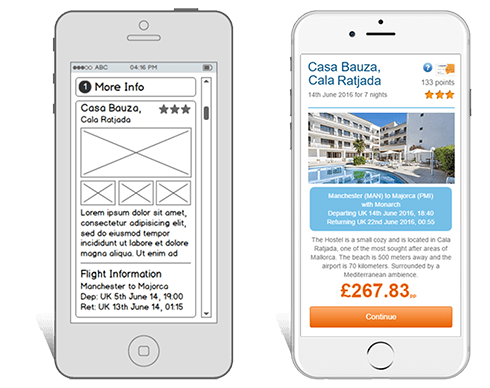 Feature Packed
We offer much more than just a booking engine; our front-end websites support an extensive list of features and offer you everything you'd expect from a modern, cutting-edge travel website. Enquiry forms, email sign-ups, special offer listings and searches, automatically-generated offers, hand-picked cruise deals, banners, image carousels, multiple languages on one site and right-to-left text support are just some of the features we can offer. Our platform is designed to suit travel websites of all sizes, plus we give customers the option to build their own site, or we can build it on their behalf.
Contact our expert team today