Data Insights Allows You To Make Better Decisions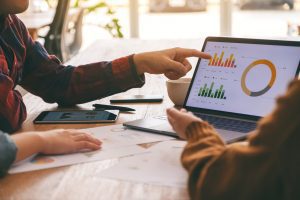 At a time when the travel industry is under pressure and budgets are tight, every decision needs to be right.
With our signature Data Insights we give you the insights into what is happening in the market, when people are booking, when for and how destinations performing. See all of this year's trends, compare them to 2019 and get all the information on Average Booking Value, Pax numbers, Bookings and Revenue. This comprehensive business intelligence tool is a must for any company in the UK travel market.
The product will be delivered monthly to your mailbox, one subscription covers your company so you can use at presentations, share with different departments and teams. Once you sign up, you will also get access to our back catalogue of monthly data so you can compare and get a more rounded overview of what is going on in your industry.
We see this as an extension of your company, we provide data analysis for your company, we deliver the insights and analysis the trends so you know what is going on. Ad hoc presentations and deeper dives can be also conducted so you can get on with making more informed decisions.
Interested, sign up for more information.