iSell - Travel Booking Engine
Dynamic Packaging for leisure agents & operators
For 20 years Traveltek has been providing travel booking systems for agencies and operators with their bespoke travel booking engine, iSell. But what is iSell?
iSell is Traveltek's flagship product, enabling agents and operators to sell, create and manage their travel portfolio using one secure web-based solution. With iSell, using multiple systems for different business functions is no longer necessary; we provide a one-stop shop for agents to search and book their suppliers. This single consistent interface allows companies to manage and access their own stock contracts and their customer enquiries and bookings. It's automated and fully integrated, so manual data inputs are a thing of the past.
No other system on the market provides the same tight and seamless integration of services. It's no wonder we received recognition in the World Travel Awards four years running, named 'World's Leading Dynamic Packaging Solutions Provider' in 2014, 2015, 2016 and 2017.

All Together Now
iSell brings together all of your administrative functions in one place to support your customer or agent-facing website. Traveltek's solution gives you access to all of your bookings, your customer details via our CRM, and a shopping basket model that allows your staff to build customised travel plans by searching for flights, hotels, cruises, transfers and more. Our information-rich content empowers your staff to give customers in-depth product knowledge. It even provides details of errant messages and flight rules to help customers make accurate buying decisions. Access to complete customer history, including past travel-search behaviours, helps staff to be prepared and offer a better service.

TAILOR MADE TO SUIT YOUR BUSINESS
Built with flexibility in mind, iSell is modular and can be customised to meet your specific business needs. Traveltek's iBOS back-office system will integrate your suppliers and your commercial arrangements while our iTour suite of products will manage your flight, hotel and other stock contracts. Every aspect of your business will run from one secure online platform, 24 hours a day, seven days a week. Even staff who work remotely can access your system without the need for costly and complicated network solutions. All homeworkers require is a web browser and Internet access.
SIMPLIFIED TRAINING AND SECURITY
Our integration with almost 200 travel suppliers allows you to select your existing partners and access them through one interface, eliminating the need to train staff on each individual supplier system. This saves time and money and helps new team members get up to speed quickly. Your supplier credentials are also controlled centrally, along with your chosen margins and other financial considerations. This means staff are selling at the price you want them to, with no option to undersell. Agents do not have access to supplier information, so if they leave your company, commercially-sensitive information will remain confidential.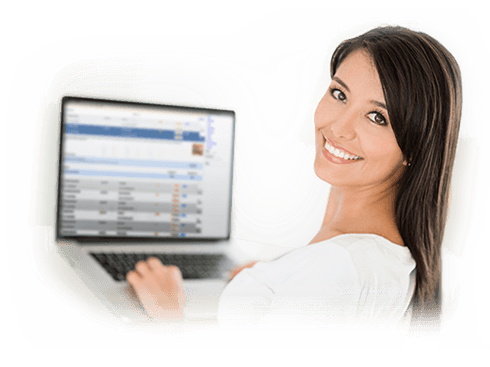 CONTACT OUR EXPERT TEAM TODAY