Tour Operator Software Solutions
Create, distribute, profit
The role of tour operators and travel agents has evolved over the past decade and the lines between the two have blurred. Today, operators sell direct, as well as through the trade, and agents are creating and selling packages from their own contracted stock.
Whether you're an established tour operator or an industry newcomer, Traveltek will help you create the perfect travel portfolio.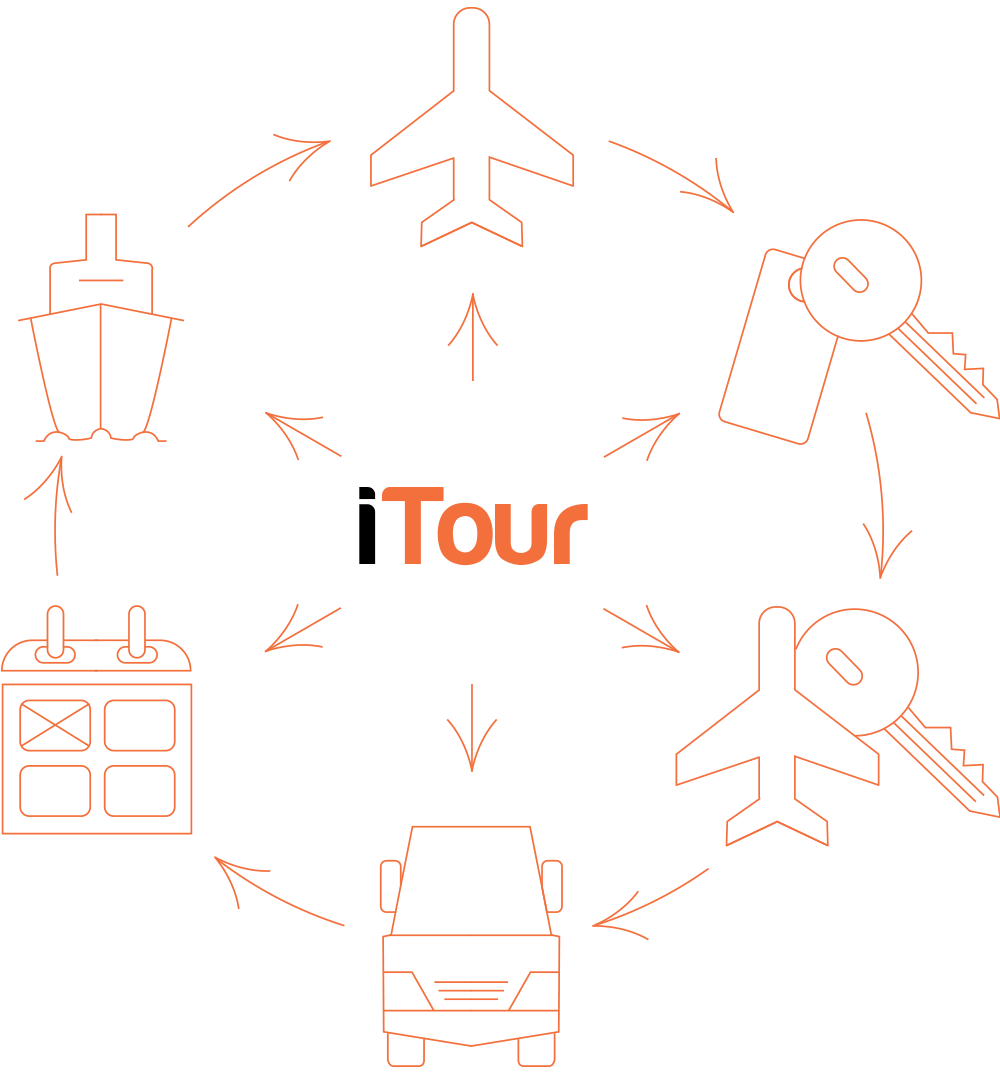 Designed for You
The iTour suite of products is designed to help tour operators and modern-age agents manage flight, hotel and transfer contracts; build traditional tour operator packages; manage events; and construct perfect cruise itineraries. Each product has been built in-house by Traveltek's expert team, working in partnership with some of the leading tour operators in each of these areas. The result is that every feature is tailor made to ensure it meets the complex needs of today's dynamic tour operator community.
In addition, every product is integrated into Traveltek's iSell platform, so there's no new software to install and no new set of credentials to remember. Simply pick the modules that suit your business best and we'll integrate them for you.
Traveltek's role extends to distribution partner too - create your offers in the iTour suite and sell your product to our extensive customer database. We also facilitate distribution to non-Traveltek customers through our API, which allows third parties to search and book all of our suppliers through one single and consistent interface.
CONTACT OUR EXPERT TEAM TODAY