Travel Agent Software
Travel Booking Software for Travel Agents
Traveltek is a world-leading travel technology specialist with almost two decades of experience building customised software solutions for the global travel industry.
Working closely in partnership with travel agents, tour operators and wholesalers the world over, we have developed advanced technology that meets their unique and complex needs in one single system.
The Traveltek iSell solution is designed to help you sell travel products in the most efficient way possible. Integration with more than 200 suppliers of flights, hotels, cruises, packages and a range of ancillaries including tours, car hire, transfers and insurance, enables you to keep your existing commercial arrangements in place and retains your access to the four GDS providers and all major cruise lines. With Traveltek there is no need to jump between systems when you package each element of your client's itinerary. Our solution provides a one-stop shop for your booking needs and integrates with Traveltek's comprehensive suite of business management tools.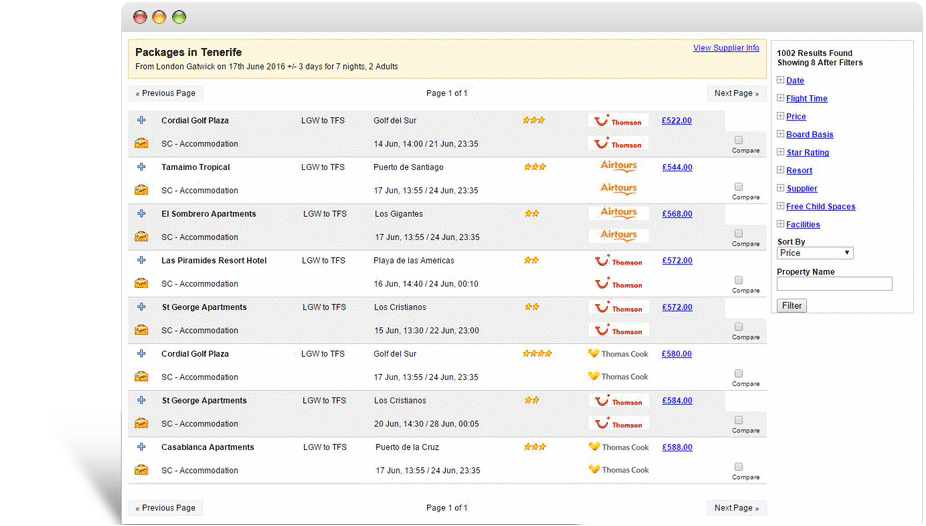 A FULLY-INTEGRATED SOLUTION
iSell is our secure web-based software for travel agents and tour operators, empowering your staff to tailor-make the perfect trip for their customer. There's no software to install, no updates to maintain, and it works with all modern browsers and operating systems. It's the most cutting-edge solution available for modern travel agencies, providing a single point of access for every aspect of your business including retail outlets, call centres and homeworking staff. No matter where in the world your travel business is based, the Traveltek solution is available in your language and your currency.
MOBILE-READY WEBSITES
Traveltek can transform your web vision into a reality, thanks to our technology and design know-how. We create mobile-friendly consumer and agent travel websites that offer an unrivalled user experience. Our web solutions give your clients and partners direct live access to your latest deals and special offers, factoring in your margins. Our in-house design team will work with you to ensure your web presence comes alive, but at the same time, our easy-to- use templating system can be used by anyone with existing knowledge of HTML to fully customise your site. And if you don't have HTML capabilities but still want to build pages, our Page Builder CMS will show you how.
The Traveltek system is fully integrated, so whether you are selling stock from tour operators or acting as a tour operator yourself, our iTour suite enables you to distribute all of your products together and to multiple channels - consumers, trade partners and your own agents.
Bookings from every source are dropped into one Back Office System, details of every customer are collated in one CRM, and the API can read it all. Multiple technology stacks are obsolete; Traveltek solutions seamlessly integrate and communicate from one single platform.